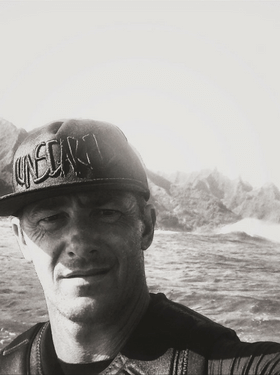 Wait, I don't need to run 100 miles a week for my marathon training? What is CrossFit (really)? How do I run without getting hurt? 
Brian Mackenzie is a human performance and movement specialist. He is the innovator of the endurance, strength and conditioning paradigm. He has studied performance and movement since 2001 with altitude, hypoxia, breathing mechanics & methods, along with heat and cold exposure. He has spent a lot of his time training and understanding in and around the water, and desert. He has participated in Ironman (Canada 2004) and has run the Western States 100 and the Angeles Crest 100 mile endurance runs. He co-authored the books Power Speed Endurance and The New York Times Best Seller UnBreakable Runner.
His clients include: Ari Emanuel, Kelly Starrett, Tim Ferriss, US Military Units (Navy, Army, Marines), Tia Clair Toomey and many others.  He resides in San Mateo, CA.
• New York Times Best Selling Author
• Founder of Power Speed Endurance (Currently Creative Director & CEO)
• Co- Founder of XPT Life
Follow Brian and Power Speed Endurance
Web: https://powerspeedendurance.com/
Instagram: @_brianmackenzie / @powerspeedendurance
Twitter: @brianmackenzie 
The Year of No Nonsense
Follow Meredith & the Podcast on Social:
Twitter:  http://twitter.com/swimbikemom  / https://twitter.com/thesame24hours 
Instagram: http://instagram.com/swimbikemom / https://instagram.com/same24hourspodcast.com 
Web: http://www.meredithatwood.com
Facebook: http://www.facebook.com/swimbikemom 
Sign up for Podcast Updates: 

https://form.jotform.us/70326661605150 
Music: Carl Stover Music
Host & Current Production: Meredith Atwood
Copyright 2018, Meredith Atwood, LLC