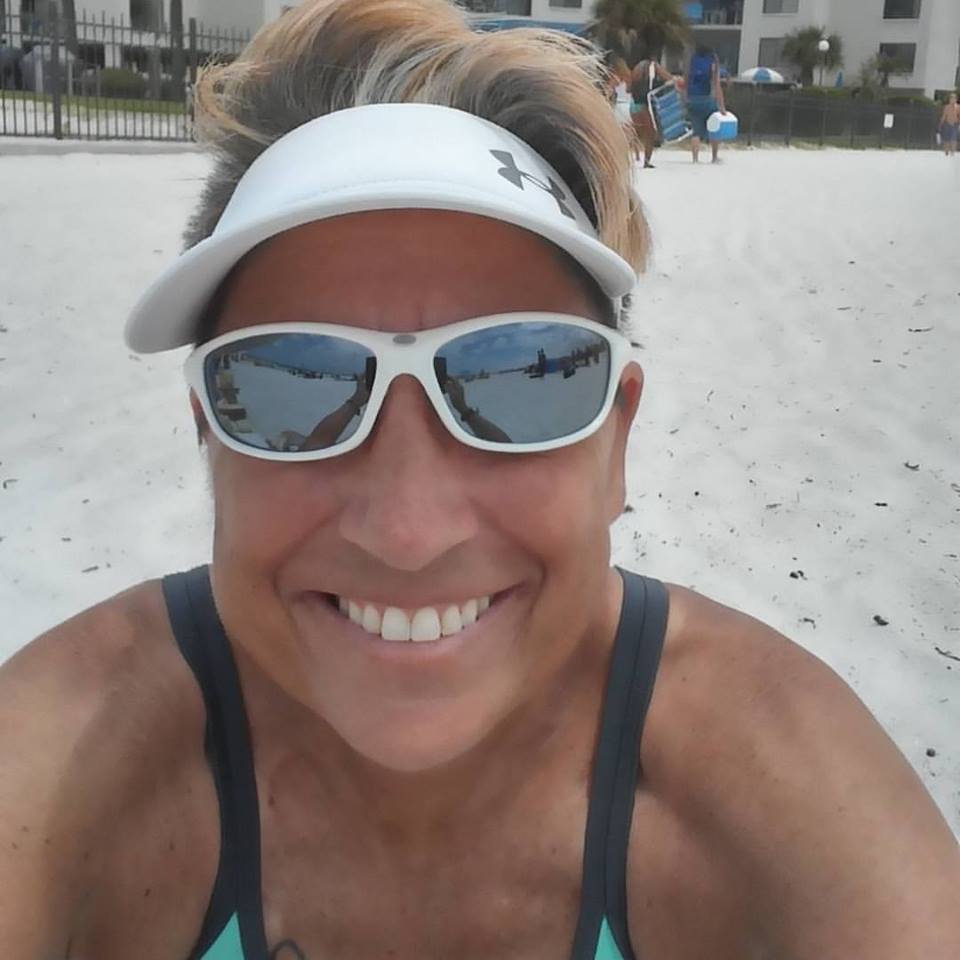 Check out Diane, also on Episode 268. Diane lost her vision, but that didn't stop her--in anything.  One of the most fascinating and inspiring interviews to do.  Diana is a woman who knows no limits. Living with Macular Degeneration (MD), Diane has become one of the most celebrated and successful female Ironman athletes in the sport. Never racing the same long distance course twice, Diane thrives on taming the challenges that the sport of Paratriathlon offers; earning her the nickname of "The Iron Maven".
With the aid of a sighted guide, Diane has pushed herself to remain competitive in a sport that draws only the strongest of character to it – the Ironman; a 2.4 mile swim, a 112 mile bike and 26.2 mile run.
Never one to settle, Diane set her sights on a new challenge and qualified for the USA National Paratriathlon Team in 2013. She earned the title of TRI6B National Paratriathlon Champion and the honour to represent her country at ITU Paratriathlon Worlds, where she placed 5th overall.She won the National Championship for Visually Impaired Females at the Woodrow Wilson Bridge Half Marathon in Washington, DC in October, 2014 then traveled to Wilmington, NC where she won the Para Division of the Beach 2 Battleship Half Ironman. That victory was the finishing touch on her long course competition career.
Follow Diane
Web: http://www.dianeberberian.org 
Facebook: https://www.facebook.com/DianeBerberian
Twitter: https://twitter.com/dianeberberian 
Instagram: https://www.instagram.com/irondiane/ 
====================== 
Request to Join the FREE Meredith Atwood Community & Coaching
https://meredith-atwood-coaching.mn.co/
====================== 
Buy Meredith's Books:
The Year of No Nonsense
https://amzn.to/3su5qWp
Triathlon for the Every Woman:
https://amzn.to/3nOkjiH
=======================  
Follow Meredith Atwood & The Podcast on Social:
Web: http://www.swimbikemom.com
Instagram: http://instagram.com/swimbikemom  
======================= 
Want to Connect? 
Email: same24hourspodcast@gmail.com
======================= 
Credits:
Host & Production: Meredith Atwood
Intro: Carl Stover Music
Copyright 2017-2020, 2021 All Rights Reserved, Meredith Atwood, LLC