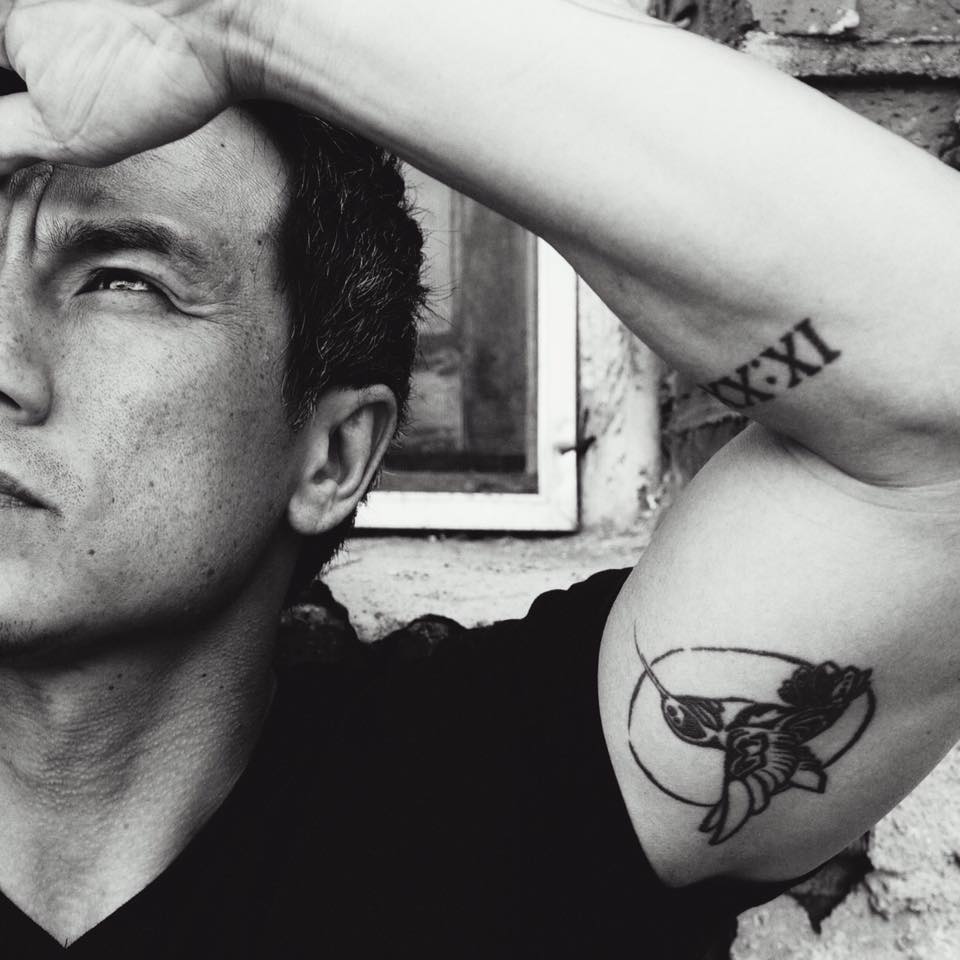 "My F*cking Feelings?" As he was going through an expired relationship, John Kim created a blog on Tumblr and titled his first post "My F*cking Feelings". He named his blog The Angry Therapist and started to document his journey post divorce.
Even though he was a licensed therapist, John chose not to present himself that way. He wore t-shirts and jeans. He preferred the language of "me too" as opposed to "you should". He blogged about his short comings, revelations, and his views on relationships, the self help business, and the world. He found CrossFit, bought a motorcycle, and started coaching people in unconventional ways.
The Angry Therapist has become greater than just John Kim. Today, it is a place to find support no matter where you are or what you're going through. It's a place where definitions of our common human struggles are based largely on experiencing life and allowing it to break and heal us, which is very different than labels applied by learning about suffering in text books. It is a growing team of therapists and life coaches all over the world- practicing transparency, living as the truest versions of themselves, continually growing, and in this process becoming Catalysts. It is also a school, teaching this new way of helping others and supporting them in that journey. It is a thriving community unlike any other. The Angry Therapist is a lifestyle.
The Angry Therapist on Social
Facebook: http://www.facebook.com/theangrytherapist 
Instagram: http://instagram.com/theangrytherapist 

Episode is SPONSORED by CYCLEOPS
Learn more about the incredible indoor cycling products from Cycleops.
And there's a giveaway!
http://www.swimbikemom.com/giveaway
====================== 
Request to Join the FREE Meredith Atwood Community & Coaching
https://meredith-atwood-coaching.mn.co/
====================== 
Buy Meredith's Books:
The Year of No Nonsense
https://amzn.to/3su5qWp
Triathlon for the Every Woman:
https://amzn.to/3nOkjiH
=======================  
Follow Meredith Atwood & The Podcast on Social:
Web: http://www.swimbikemom.com
Instagram: http://instagram.com/swimbikemom  
======================= 
Want to Connect? 
Email: same24hourspodcast@gmail.com
======================= 
Credits:
Host & Production: Meredith Atwood
Intro: Carl Stover Music
Copyright 2017-2020, 2021 All Rights Reserved, Meredith Atwood, LLC