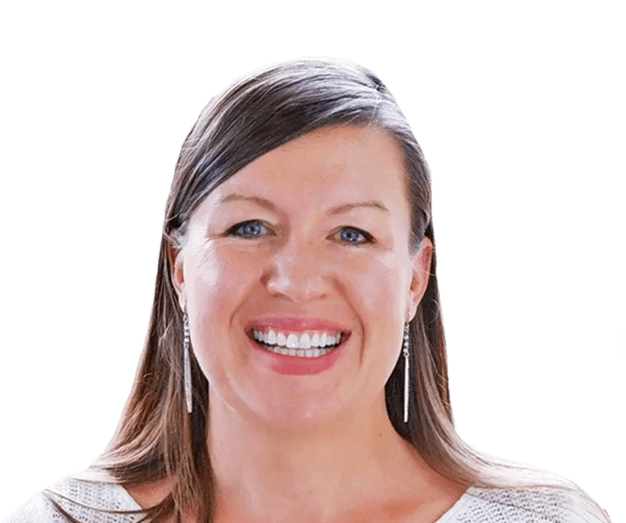 Naked Mind & Alcohol.  An interview with Annie Grace, author of the amazing book "This Naked Mind: Control Alcohol, Find Freedom, Discover Happiness and Change Your Life."  She has an entirely new approach to cutting back or quitting drinking by addressing your unconscious thoughts and behaviors around drinking - the result is a permanent shift in mindset which gets rid of the desire around alcohol. Without desire there is no temptation - and willpower is not required. 
Another resource in the ever-necessary sobriety discussion for this day and age.
The Book:
"This Naked Mind: Contol Alcohol, Find Freedom, Discover Happiness and Change Your Life."
https://www.amazon.com/This-Naked-Mind-Rediscover-Happiness/dp/0996715002/ref=sr_1_1?ie=UTF8&qid=1500641203&sr=8-1&keywords=this+naked+mind
Resources Mentioned on the Podcast:

The Power of Now, Eckhart Tolle
https://www.amazon.com/Power-Now-Guide-Spiritual-Enlightenment/dp/1577314808/ref=sr_1_1?ie=UTF8&qid=1499712487&sr=8-1&keywords=power+of+now 
The Little Book of Big Change: The No-Willpower Approach to Breaking Any Habit, Amy Johnson PhD and Mark Howard PhD
https://www.amazon.com/s/ref=nb_sb_noss?url=search-alias%3Daps&field-keywords=the+big+book+of+little+change 
Healing Back Pain: The Mind-Body Connection, Dr. John Sarno
https://www.amazon.com/Healing-Back-Pain-Mind-Body-Connection/dp/0446557684/ref=sr_1_1?ie=UTF8&qid=1499712605&sr=8-1&keywords=dr.+john+sarno 
Liminal Thinking: Create the Change You Want by Changing the Way You Think, Dave Gray
https://www.amazon.com/Liminal-Thinking-Create-Change-Changing/dp/1933820462/ref=sr_1_sc_1?ie=UTF8&qid=1499712649&sr=8-1-spell&keywords=dave+gray+liminel+thinking
Follow Annie Grace on Social:
Facebook: https://www.facebook.com/thisnakedmind  
Instagram: https://www.instagram.com/anakedmind/ 
You Tube: https://www.youtube.com/channel/UC4KpBxerD_BIksjUfUT4hVw 
Twitter: https://twitter.com/ThisNakedMind 
Pinterest: https://www.pinterest.com/thisnakedmind/

Workshop: https://learn.thisnakedmind.com/control-alcohol-workshop 
Meredith Atwood's Sobriety Story
In December of 2015, I decided that I would never drink again.
A Sobering Thought: In the Beginning
Teetotaler: One Year Sober
The story of alcohol struggles is one that is not told often, and if it is told, I am not sure it's told very honestly (or well).
I think the shame and the barriers to discussing struggles with addiction should be destroyed, and obliterated, so that anyone (ANYONE!) who needs help will have it – and have it with LOVE and SUPPORT.
Through my work, I am seeking to break down the shame, the barriers, and the negative associations with taking a stand, grabbing our power, and deciding to be sober people.
In April 2017, I created the online support community called "Grateful Sobriety."
Who is welcome? YOU are if you:
want to stop drinking;

think you need to stop drinking;

have years of sobriety under your belt and love the support;

are stubborn and scared about your drinking;

know someone who you want to support in their quitting drinking; or

just want to give back to your community with your gifts of counseling expertise or sobriety.
Go to www.GratefulSobriety.com to learn more. 
Resources:
http://www.drinkerscheckup.com/
http://www.hipsobriety.com 
http://www.aa.org/ 
http://al-anon.org/ 
https://www.na.org/ 
https://www.psychologytoday.com/basics/addiction 
http://www.addictionsandrecovery.org/what-is-addiction.html
For those of you who might be struggling, please feel free to reach out or get help, and ask for help. I'm also here if you want to chat or confess or just need someone to talk to.  And I really do mean that.
====================== 
Request to Join the FREE Meredith Atwood Community & Coaching
https://meredith-atwood-coaching.mn.co/
====================== 
Buy Meredith's Books:
The Year of No Nonsense
https://amzn.to/3su5qWp
Triathlon for the Every Woman:
https://amzn.to/3nOkjiH
=======================  
Follow Meredith Atwood & The Podcast on Social:
Web: http://www.swimbikemom.com
Instagram: http://instagram.com/swimbikemom  
======================= 
Want to Connect? 
Email: same24hourspodcast@gmail.com
======================= 
Credits:
Host & Production: Meredith Atwood
Intro: Carl Stover Music
Copyright 2017-2020, 2021 All Rights Reserved, Meredith Atwood, LLC