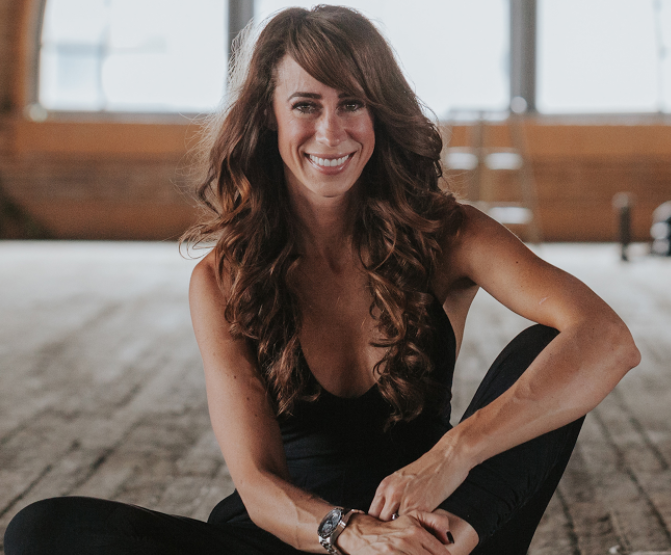 Melissa (Hartwig) Urban and I were fighting.  Okay, so no we weren't... but we had an exchange on Instagram that could have gone several ways.  And the way that two intelligent, hard-working and badass women do things? Well, they discuss with respect, kindness and in a way of growth. [Hence, this podcast!  (We did it!)]
Melissa is a Certified Sports Nutritionist who specializes in helping people change their relationship with food and create life-long, healthy habits. She is the co-creator of the original Whole30 program, a four-time New York Times bestselling author (It Starts With Food,  The Whole30, Food Freedom Forever, and The Whole30 Cookbook). She has been featured by Dr. Oz, Good Morning America, the New York Times, the Wall Street Journal, Details, Shape, Outside, and SELF, and ranked #27 on Greatists Top 100 Most Influential People in Health and Fitness in 2017. Melissa has presented more than 150 health and nutrition seminars worldwide, and is a prominent keynote speaker on social media and branding, health trends, and entrepreneurship.
Melissa enjoys kettlebell training, yoga, hiking, solo traveling, and riding her motorcycle. She lives in Salt Lake City, UT.
About Whole 30
Whole30 has been changing lives since 2009, when Melissa blogged about a 30-day life-changing dietary experiment she recently completed. Since then, millions of people have transformed their health, habits, and relationship with food through the Whole30 program; eliminating cravings, improving energy and sleep, relieving medical symptoms, and losing weight healthfully and sustainably. The Whole30 website currently serves 2 million unique visitors a month with readers checking in from more than 100 different countries, and has a combined social media base of more than 2 million fans and followers. Let Melissa and the Whole30 team help you create the perfect diet for you: a nutrition plan that is balanced, sustainable and keeps you looking, feeling, and living your best.
Follow Melissa / Whole30 on Social
Melissa:
Facebook: hartwig.melissa
Instagram: @melissa_hartwig
Twitter: @melissahartwig_
Whole30: 
Facebook:  https://www.facebook.com/Whole30/
Instagram: https://www.instagram.com/whole30/ 
Twitter: https://twitter.com/whole30 
====================== 
Request to Join the FREE Meredith Atwood Community & Coaching
https://meredith-atwood-coaching.mn.co/
====================== 
Buy Meredith's Books:
The Year of No Nonsense
https://amzn.to/3su5qWp
Triathlon for the Every Woman:
https://amzn.to/3nOkjiH
=======================  
Follow Meredith Atwood & The Podcast on Social:
Web: http://www.swimbikemom.com
Instagram: http://instagram.com/swimbikemom  
======================= 
Want to Connect? 
Email: same24hourspodcast@gmail.com
======================= 
Credits:
Host & Production: Meredith Atwood
Intro: Carl Stover Music
Copyright 2017-2020, 2021 All Rights Reserved, Meredith Atwood, LLC