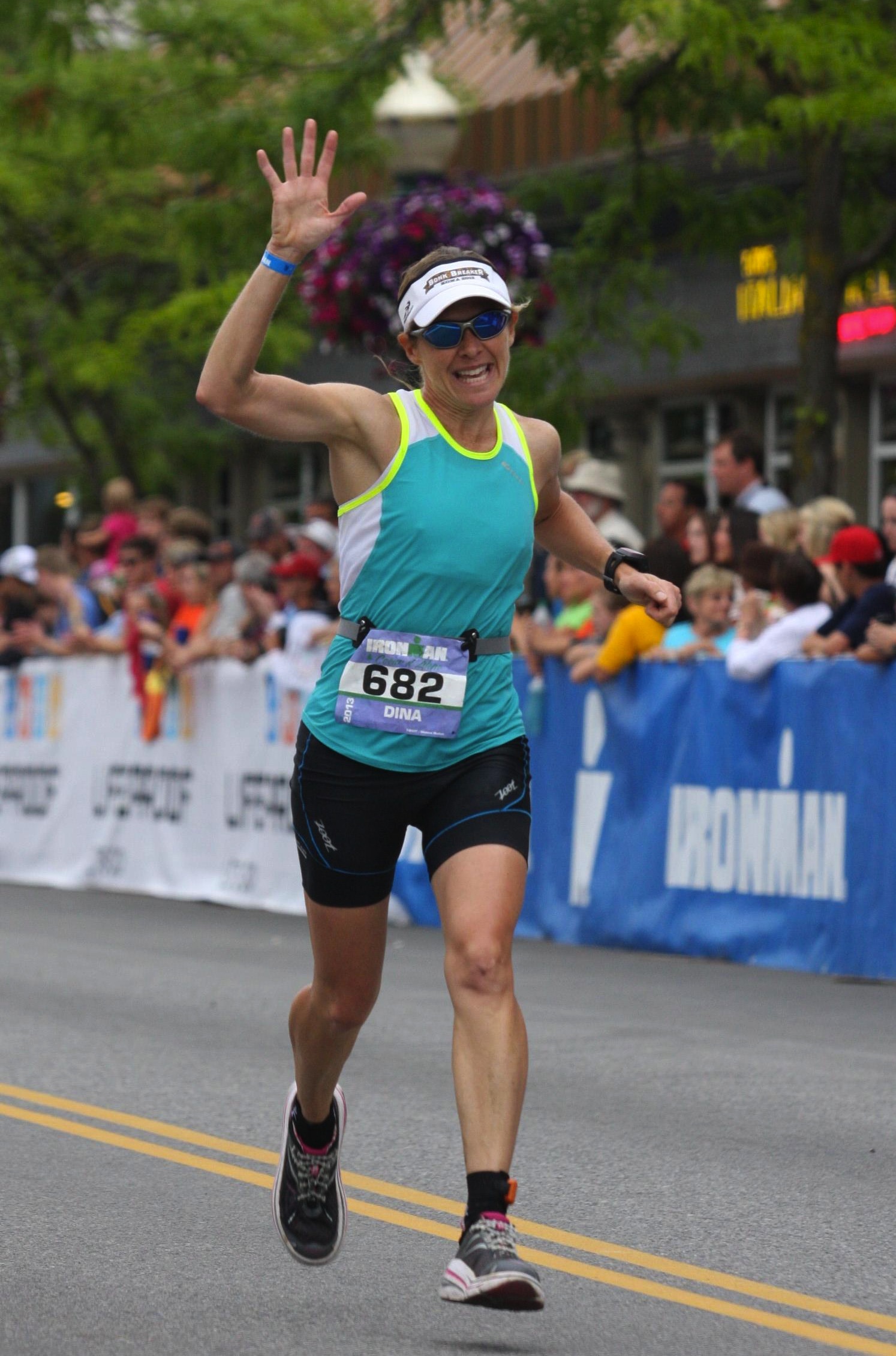 Dina Griffin, MS, RDN, CSSD, METS II is a Registered Dietitian, Board Certified Sport Dietitian, and Certified Level II Metabolic Efficiency Training Specialist with eNRG Performance. She's an incredible athlete and has completed numerous marathons (including Boston and NYC), ultra-running races including Leadville 100 Trail Run and Comrades road Ultra-Marathon in South Africa, short and long course triathlons (including IRONMAN Coeur d'Alene) and cycling.
Meredith and Dina collaborate on OPTIMAL THRIVE, a program bringing Metabolic Efficiency Training to all athletes of every level and non-athletes alike. 
Dina's specialty areas include:
Management and treatment of metabolic and hormonal conditions such as PCOS, diabetes and pre-diabetes, metabolic syndrome
Weight loss
Supporting the nutritional health and physiology of the female athlete
Devising fueling and hydration strategies for active and athletic individuals (endurance focused)
Event and race day fueling/hydration planning
Physiological testing services including metabolic efficiency testing and sweat sodium concentration testing
Metabolic Efficiency Training ™ for eight years
Dina's clientele includes adults of all ages and activity levels, from "off the couch" athletes to recreational and elite/professional endurance athletes including fitness enthusiasts, runners, ultra runners, road and off-road cyclists, triathletes, and adventure racers.
Based out of Boulder, Colorado, she provides nutrition coaching for clients and athletes nationwide and internationally through her services at Nutrition Mechanic. As a result of her own personal athletic accomplishments, Dina not only is trained in, but personally understands the wide array of nutrition challenges (and successes!) in athletes.
Learn More about  Dina Griffin
Website & Learn More: www.nutritionmechanic.com 
====================== 
Request to Join the FREE Meredith Atwood Community & Coaching
https://meredith-atwood-coaching.mn.co/
====================== 
Buy Meredith's Books:
The Year of No Nonsense
https://amzn.to/3su5qWp
Triathlon for the Every Woman:
https://amzn.to/3nOkjiH
=======================  
Follow Meredith Atwood & The Podcast on Social:
Web: http://www.swimbikemom.com
Instagram: http://instagram.com/swimbikemom  
======================= 
Want to Connect? 
Email: same24hourspodcast@gmail.com
======================= 
Credits:
Host & Production: Meredith Atwood
Intro: Carl Stover Music
Copyright 2017-2020, 2021 All Rights Reserved, Meredith Atwood, LLC