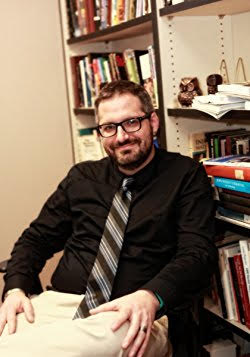 Meditation. Head space. Calm. Om. OMG! This is THE Elephant in the Room for Meredith Atwood: the topic of meditation. And yes, that's MEDITATION, not MEDIATION, for the lawyers out there.
How DO we find time to start this practice? How does sports play a roll? What is moving meditation? All of these things are covered in this episode.
David Dillard-Wright, PhD teaches philosophy, religion, and ethics at the University of South Carolina, Aiken. His academic work focuses on philosophy of the mind and animal ethics. His practice in meditation originated in the Trappist tradition of contemplative prayer and then segued into Eastern practices. He is the author of A Mindful Morning, A Mindful Evening, A Mindful Day, Mediation for Multitaskers, The Everything© Guide to Meditation for Healthy Living, 5-Minute Mindfulness, and At Ganapati's Feet.
The Books:
A Mindful Morning
https://www.amazon.com/Mindful-Morning-Start-Clear-Heart/dp/1440596360/ref=sr_1_2?ie=UTF8&qid=1503083435&sr=8-2&keywords=david+dillard-wright 
A Mindful Evening
https://www.amazon.com/Mindful-Evening-Complete-each-heart/dp/1440598673/ref=sr_1_1?ie=UTF8&qid=1503083435&sr=8-1&keywords=david+dillard-wright
The 2018 Calendar
https://www.amazon.com/Mindful-Day-2018-Daily-Calendar/dp/1507204221/ref=sr_1_6?ie=UTF8&qid=1503083435&sr=8-6&keywords=david+dillard-wright
Meditation for Multi-Taskers
https://www.amazon.com/Meditation-Multitaskers-Guide-Finding-between/dp/1440524904/ref=sr_1_4?ie=UTF8&qid=1503083435&sr=8-4&keywords=david+dillard-wright 
The Podcast on Social:
Twitter - http://twitter.com/thesame24hours 
Instagram - http://instagram.com/same24hourspodcast 
Web: www.Same24HoursPodcast.com
Mailing List: https://form.jotform.us/70326661605150 
Want to be a Guest?
Contact: same24hourspodcast@gmail.com

Sign up for Podcast Updates: 
https://form.jotform.us/70326661605150 
Producer: Carl Stover Music
Host: Meredith Atwood
Copyright 2017, Meredith Atwood, LLC