Episodes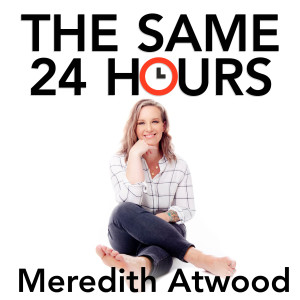 Thursday Jun 04, 2020
Thursday Jun 04, 2020
Ada Cal­houn is author of the New York Times best­seller Why We Can't Sleep: Wom­en's New Midlife Cri­sis, an expan­sion of her viral sto­ry for Oprah​.com and a ​"gen­er­a­tion-defin­ing explo­ration of the new midlife cri­sis fac­ing Gen X women and the unique cir­cum­stances that have brought them to this point."
Cal­houn's last two books, both named Ama­zon Books of the Month, were the New York City his­to­ry St. Marks Is Dead: The Many Lives of America's Hippest Street, and the mem­oir Wed­ding Toasts I'll Nev­er Give.
Named one of the top ten mem­oirs of 2017, Wed­ding Toasts I'll Nev­er Give was called ​"real­is­tic, lov­ing, laugh-out-loud fun­ny" (Pub­lish­ers Week­ly); ​"grace­ful, hilar­i­ous" (Library Jour­nal); ​"engag­ing, wise, love­ly" (Kirkus); ​"orig­i­nal, engross­ing" (New York Times Book Review); and ​"warm-heart­ed, Ephron-esque" (Wash­ing­ton Post). Mod­ern Love pub­lished the book's first ser­i­al excerpt as ​"To Stay Mar­ried, Embrace Change;" it reached #1 on the Most Emailed list. The book was fea­tured twice on the Today show and named a ​"Hot Book" by Star.
St. Marks Is Dead, a 400-year his­to­ry of the New York City street where the author grew up, was called ​"rev­e­la­to­ry" (Kirkus), ​"cap­ti­vat­ing" (Pub­lish­ers Week­ly), ​"delight­ful" (Wall Street Jour­nal), ​"time­ly, provoca­tive, and styl­ish­ly writ­ten" (Atlantic), and ​"an ecsta­t­ic roll call" (New York Times Book Review). The New York­er online pub­lished the first ser­i­al excerpt, and the New York Times ran this relat­ed op-ed about cities and change. A New York Times Edi­tors' Pick, St. Marks Is Dead was named one of the best books of the year by Kirkus, the Boston Globe, Orlan­do Week­ly, the New York Post, and the Vil­lage Voice, and it won the gold medal for U.S. His­to­ry in the 2016 Inde­pen­dent Pub­lish­er Book Awards. The Voice called it 2015's ​"Best Non­fic­tion Book About New York," and in a cov­er pro­file named its author ​"the most impor­tant new voice on Old New York."
The Voice arti­cle said: ​"Her CV can seem as though it were cob­bled togeth­er from the résumés of three ambi­tious journalists."
In addi­tion to writ­ing her own books, Cal­houn is an A‑list ghost­writer, col­lab­o­rat­ing on four­teen non­fic­tion books since 2009 for major pub­lish­ers, includ­ing sev­er­al New York Times bestsellers.
She has con­tributed essays to var­i­ous projects, includ­ing Beast­ie Boys Book; her essay there on Gen X wom­an­hood was called ​"one of the more effec­tive guest-star turns."
As a free­lance jour­nal­ist, she has writ­ten for Time, Nation­al Geo­graph­ic Trav­el­er, O: The Oprah Mag­a­zine, the Times Lit­er­ary Sup­ple­ment, The New Repub­lic, Bill­board, Cos­mopoli­tan and Red­book. She has con­tributed three essays to the New York­er's online ​"Page-Turn­er" col­umn; and two op-ed, three ​"Mod­ern Love," and four ​"Lives" columns to the New York Times.
Past jobs include crime reporter for the New York Post, fre­quent con­trib­u­tor to The New York Times Book Review, and sec­ond-string the­ater crit­ic for New York magazine.
Her nation­al news report­ing has won mul­ti­ple awards, includ­ing a USC-Annen­berg Nation­al Health Jour­nal­ism Fel­low­ship, Kiplinger fel­low­ship, CCF Media Award (for her New York Times Mag­a­zine report­ing in Alaba­ma), Croly Award, and an Ali­cia Pat­ter­son Foun­da­tion fellowship.
She has taught report­ing and writ­ing at col­leges and work­shops, includ­ing pub­lic affairs report­ing at Hof­s­tra Uni­ver­si­ty, cre­ative non-fic­tion at the Rut­gers Sum­mer Con­fer­ence, and both mem­oir and non-fic­tion book pro­pos­al writ­ing at the Mia­mi Book Fair's Writ­ers Insti­tute, where she also serves as the 2020 – 21 Non-Fic­tion Men­tor for their Emerg­ing Writer Fellowship. 
She is co-founder of the women jour­nal­ists' soci­ety Sob Sis­ters and an advo­cate for pub­lic libraries. She lives in New York City with her hus­band and teenage son.
Buy the Book:
====================== 
Request to Join the FREE Meredith Atwood Community & Coaching
https://meredith-atwood-coaching.mn.co/
====================== 
Buy Meredith's Books:
The Year of No Nonsense
https://amzn.to/3su5qWp
Triathlon for the Every Woman:
https://amzn.to/3nOkjiH
=======================  
Follow Meredith Atwood & The Podcast on Social:
Web: http://www.swimbikemom.com
Instagram: http://instagram.com/swimbikemom  
======================= 
Want to Connect? 
Email: same24hourspodcast@gmail.com
======================= 
Credits:
Host & Production: Meredith Atwood
Copyright 2017-2020, 2021 All Rights Reserved, Meredith Atwood, LLC