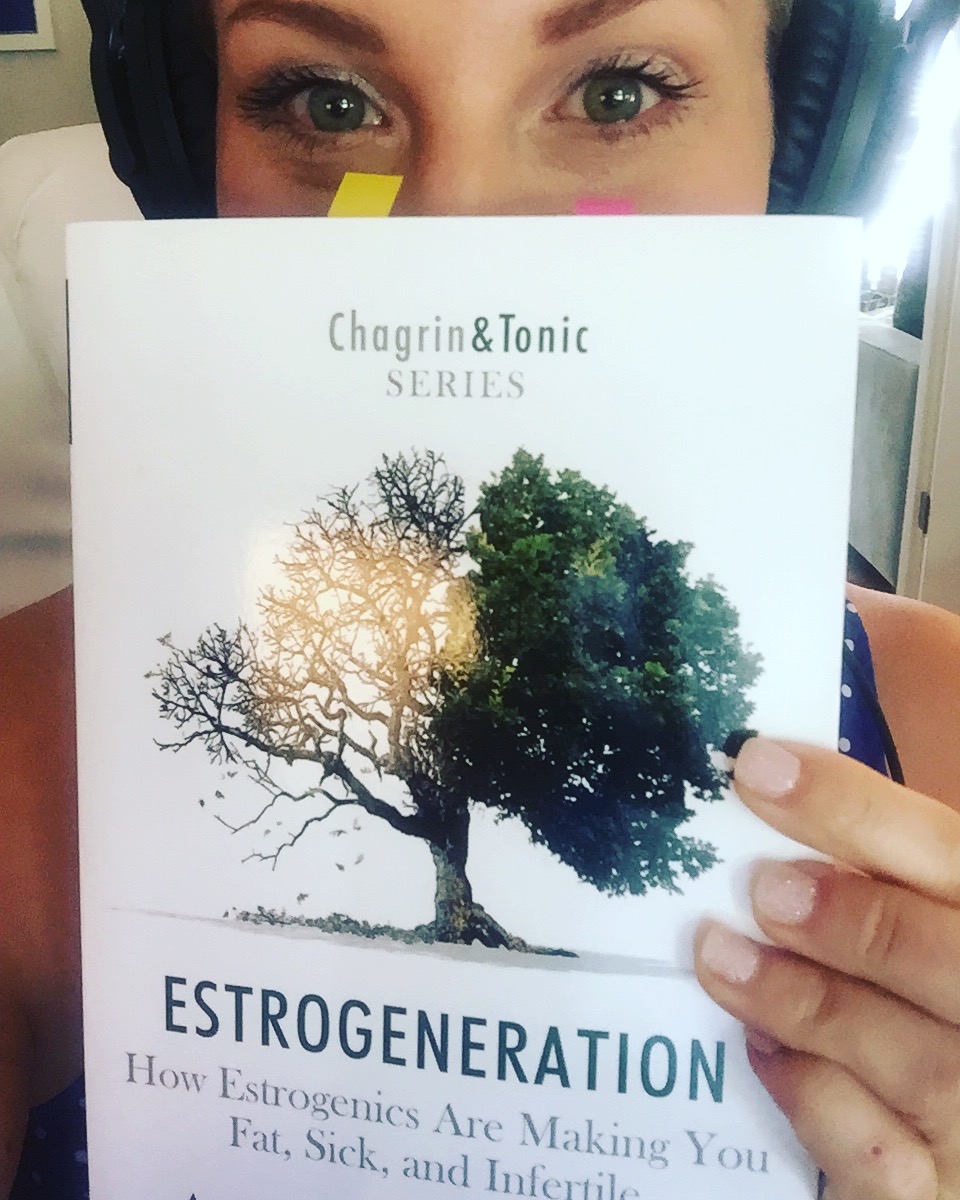 Fat. Sick. Infertile. In this eye-opening interview with Dr. Anthony Jay, we talk about the devastating truth about a class of chemicals called "estrogenics" and how your daily exposures can cause weight-gains, depression, infertility and many other exploding health problems. His peer-reviewed research and book, as talked about in this interview, is not something you want to miss.  You will be shocked to learn where these chemicals are lurking - but have hope. There are things we can do. And products that we can substitute to make our lives better.
In this book,
Estrogeneration: How Estrogenics are Making You Fat, Sick and Infertile
, Anthony G. Jay offers a clear and fascinating look at:
THE Top 10 List of Everyday Estrogenics 
Cutting-Edge Weight-Loss Strategies 
New Muscle-Mass Building Discoveries 
How Estrogenics "Feminize" Males 
How Estrogenics Harm Children 
3 Detailed Estrogenic Avoidance Plans 
Specific Food/Water Estrogenic Numbers 
Simple Clear Language and Definitions 
The US and EU Legal Status of Estrogenics 
A Direct Exposé on Scientific Bias 
Brand New Epigenetics Discoveries 
Amazing Fishing "Tail" Chapter Openers 
An Actionable Summary Appendix
And much, much MORE...
Learn More
Web: http://www.ajconsultingcompany.com 
Book: Estrogeneration: How Estrogenics are Making You Fat, Sick and Infertile: https://www.amazon.com/Estrogeneration-Estrogenics-Making-Infertile-Chagrin/dp/1946546054/ref=asap_bc?ie=UTF8 
Download the TOP 10 List Here:
https://www.dropbox.com/s/e0s0kb2oobmi0iq/TOP%2010%20LIST.pdf?dl=0
The WHAT I USE List:
http://www.ajconsultingcompany.com/whatiuse.html 
====================== 
Request to Join the FREE Meredith Atwood Community & Coaching
https://meredith-atwood-coaching.mn.co/
====================== 
Buy Meredith's Books:
The Year of No Nonsense
https://amzn.to/3su5qWp
Triathlon for the Every Woman:
https://amzn.to/3nOkjiH
=======================  
Follow Meredith Atwood & The Podcast on Social:
Web: http://www.swimbikemom.com
Instagram: http://instagram.com/swimbikemom  
======================= 
Want to Connect? 
Email: same24hourspodcast@gmail.com
======================= 
Credits:
Host & Production: Meredith Atwood
Intro: Carl Stover Music
Copyright 2017-2020, 2021 All Rights Reserved, Meredith Atwood, LLC