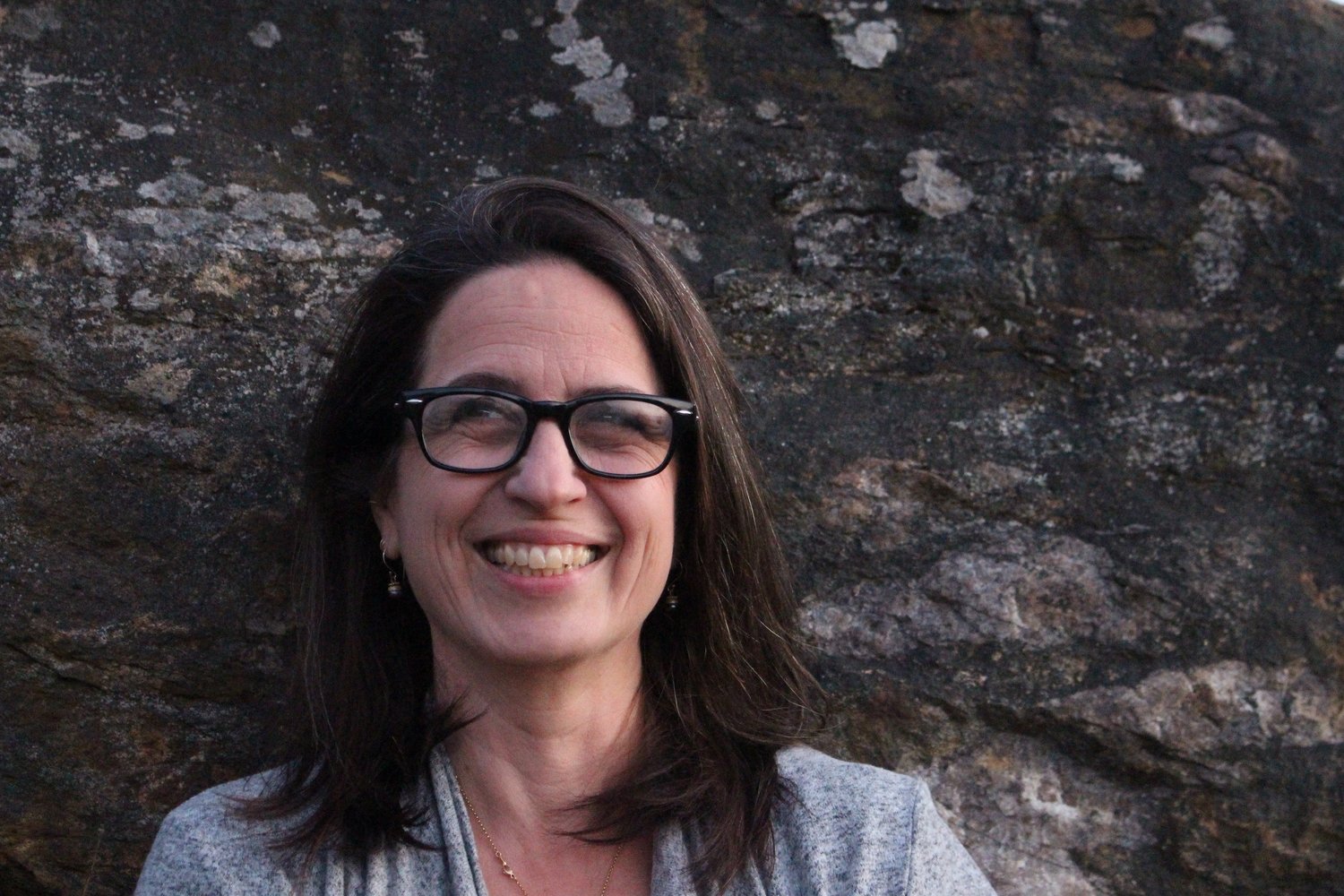 JANET REICH ELSBACH lives in a rural community in Western Massachusetts.
She teaches writing to high school students and to adults with developmental disabilities and, for over ten years, was a counselor to new and growing families. She writes about how all the numerous things going on in the average life collide with making dinner on her blog A Raisin & a Porpoise. Janet is a graduate of Stanford University with a degree in Anthropology and a focus on writing and holds a Masters in Education from New York University. She has chased strange ingredients, healing nutrition, and good food all her life and is a regular contributor to the Berkshire Festival of Women Writers. Her writing has appeared on Food52, Modern Loss, Manifest Station, Role/Reboot, and Verily Magazine.
Get the Book
Extra Helping: https://www.amazon.com/Extra-Helping-Connecting-Building-Community/dp/161180602X/ref=sr_1_1?keywords=extra+helping&qid=1580484617&sr=8-1
Reviews about the Book
"Extra Helping is a generous, nourishing, and luminous work.  More than a cookbook, it's a reminder of the role food can play in connecting and healing us—especially  during difficult days. It is a timely and hopeful work, crafted with boundless heart and love."—Dave Isay, founder of StoryCorps
"Extra Helping is the definitive guide for those of us who express love through the gift of food. Liberally dredged in Janet's warm, witty prose, you'll want to devour both the writing and recipes like buckwheat-studded chocolate bark, richly spiced tofu chorizo, and chocolate pudding so silky it will make you weep with joy. These dishes travel easily to loved ones in need of TLC, but also risk becoming part of your everyday repertoire."—Alanna Taylor-Tobin, author of Alternative Baker: Reinventing Dessert with Gluten-Free Grains and Flours
 
"Whether life is in joyful disarray or has been upended by sorrow, Extra Helping is the cookbook you need. A master class in the art of nurture, the gift of this volume is that simply leafing through its pages leaves the reader feeling soothed, calmed, and ready to offer support to friends, family, and community. If food is your preferred expression of love, you will feel instantly at home within these pages."—Marisa McClellan, author of Naturally Sweet Food in Jars
 
"Finally, a book that gives us the courage to make a difference and the tools to get there. Now we can help our friends through the roughest year or even the roughest Thursday, whether it's with congee, carnitas, ginger custard, or the greatest chocolate pudding I've ever tasted. Extra Helping will make you a better cook, a better friend, and a better human."—Alana Chernila, author of Eating from the Ground Up
 
"There's a ton of wisdom in this book. Truthfully, it's not so much a cookbook as it is a manual about how to nurture with recipes as the supporting actors. But those recipes happen to be quite alluring. I've been immersed in recipes for forty years, and this lineup really offers a new slant. It made me want to go straight to the kitchen and start cooking."—Sara Moulton, host of Sara's Weeknight Meals and author of Sara Moulton's Home Cooking 101
 
"Just reading Extra Helping is healing, as it gently talks you through the sort of sustenance that will get you through a tough spell, as well as provide you with enough support to help someone you care about in a meaningful way. Everything is restoratively delicious—the broths and soups are effortless and the hot drinks feel imperative. And in case you're wondering, the cookies, meatballs, tiny pancakes, and teeny cakes all feel like exactly what I want to eat to feel well and good and happy, always."—Maggie Battista, author of Food Gift Love
"A small, quirky, and insanely kind collection, Elsbach's first cookbook combines elements of Mollie Katzen's The Moosewood Cookbook and Mark Bittman's How to Cook Everything oeuvres. With a unique tone and caring approach, Elsbach identifies eight different lifecycle occasions, from births to passings, that demand lovingly delivered food. Her audience is everyone who wants to help their friends and loved ones during such times, and she provides 70–plus recipes for doing just that."—Booklist, starred review 
"The gift of a pot of hot, nourishing soup; a loaf of bread still warm from the oven; a salad of bright, crisp greens; or a rich chocolate pudding says "I care" in a way that words cannot. Written for those for whom cooking is an act of love, Janet Reich Elsbach's cookbook [presents] recipes designed to soothe a new mother's frazzled nerves and welcome the new arrival; others are designed to comfort the grieving, nourish and cheer someone recovering from an illness, or celebrate life's milestones."—Foreword Reviews 
"Extra Helping takes a look at how helping people with meals in times of stress not only provides nourishment, but comfort and pleasure at times when all can be in short supply."—The Boston Globe
"Extra Helping has a mission: Get you to cook not just for yourself, your family, the occasional dinner party, but also for those who need it most—your community. This humble cookbook (no styled shiny photos of styled roast chickens here) is organized by those in need of a warm meal. 'Food for expanding families' includes musings on motherhood alongside tofu skewers with roasted carrot romesco. If you know anyone who's been recently 'rearranged and relocated,' like a new neighbor or coworker, make them a 'life is upside down cake.' This book has soul and spirit. Give it to someone who does, too, with a jar of ready-to-spoon cookie dough."—Bon Appetit
"These are recipes to give to a friend who has lost a loved one, a student facing exams or the neighbors who have just moved in next door. As she simmers the soup, Elsbach shares experiences as a mother and a counselor for nursing mothers and her own times of loss. With warmth and humor, she reaches out to people in pain and all those who care for them."—Berkshire Magazine
"Elsbach's recipes are incredibly thoughtful. Those included in the first section, 'Food for Expanding Families,' take into consideration that a new parent might, for instance, need to eat standing up, straight from the fridge, in the middle of the night; and that breastfeeding newborns rarely appreciate garlic and onions in Mom's dinner. In these instances, Elsbach's suggestions range from carnitas and super-savory ground kebabs to citrusy grilled tofu skewers and noodles with options. Oh, and sunset-to-sunrise oats which — you guessed it — can be eaten any time of the day, from sunset to sunrise, warm or cold. Which is kind of brilliant."—The Berkshire Edge
Buy the Book
Extra Helping: https://www.amazon.com/Extra-Helping-Connecting-Building-Community/dp/161180602X/ref=sr_1_1?keywords=extra+helping&qid=1580484617&sr=8-1
Follow Janet:
Website:   https://www.araisinandaporpoise.com/
Instagram: https://instagram.com/raisinporpoise  
 
================================
The Year of No Nonsense: How to Get Over Yourself and On With Your Life is available now for pre-order, and is available everywhere on December 17th.

Request to Join the FREE Facebook Group:
https://www.facebook.com/groups/YearOfNoNonsense/


Follow Meredith & the Podcast on Social:
Twitter:  http://twitter.com/swimbikemom  / https://twitter.com/thesame24hours 
Instagram: http://instagram.com/swimbikemom / https://instagram.com/same24hourspodcast.com 
Web: http://www.meredithatwood.com
Facebook: http://www.facebook.com/swimbikemom 
Sign up for Podcast Updates: 

https://form.jotform.us/70326661605150 
ORDER THE NEW BOOK:  
The Year of No Nonsense: How to Get Over Yourself and On With Your Life
Host & Production: Meredith Atwood
Podcast Branding and Web: Moon40 Marketing
Copyright 2020, Meredith Atwood, LLC