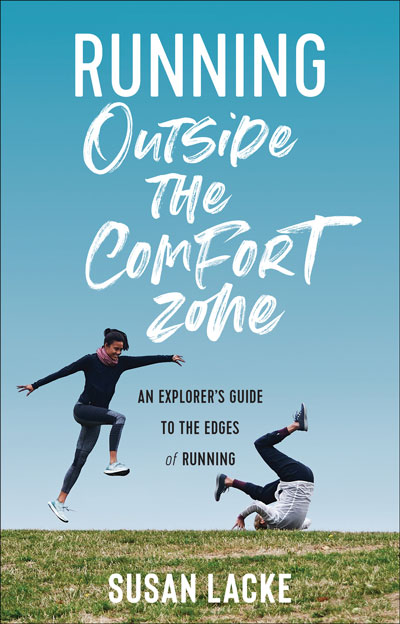 I sat down with Susan Lacke at Outspoke Summit in Tempe, AZ!
Susan Lacke, author of the new book, Running Outside the Comfort Zone, believes in the transformative power of stories. Whether you're searching for inspiration, information, jubilation, or the occasional kick in the ass, Susan Lacke has a story for you. Susan's work has appeared in national and regional publications, including Competitor, Triathlete, Women's Running, Outside, SUCCESS and Salt Lake magazines. Her books, "Life's Too Short To Go So Fucking Slow" and "Running Outside the Comfort Zone" are available in bookstores, online, and at specialty running & triathlon shops.
The Book:
Follow Susan
The Year of No Nonsense: How to Get Over Yourself and On With Your Life is available now for pre-order, and is available everywhere on December 17th.

Request to Join the FREE Facebook Group:
https://www.facebook.com/groups/YearOfNoNonsense/


Follow Meredith & the Podcast on Social:
Twitter:  http://twitter.com/swimbikemom  / https://twitter.com/thesame24hours 
Instagram: http://instagram.com/swimbikemom / https://instagram.com/same24hourspodcast.com 
Web: http://www.meredithatwood.com
Facebook: http://www.facebook.com/swimbikemom 
Sign up for Podcast Updates: 

https://form.jotform.us/70326661605150 
ORDER THE NEW BOOK:  
The Year of No Nonsense: How to Get Over Yourself and On With Your Life
Host & Production: Meredith Atwood
Podcast Branding and Web: Moon40 Marketing
Copyright 2019, Meredith Atwood, LLC