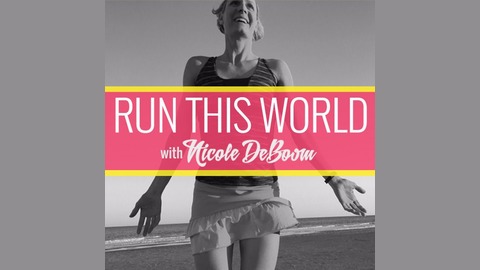 Can I say how much I LOVE NICOLE DEBOOM? Thiiiiiiis much!
Nicole is the founder of Skirt Sports - she started with the goal of helping women find strength, power and happiness through running. Today Skirt Sports has expanded from its initial running skirt to a full line of inspirational women's fitness apparel sold in hundreds of stores across the US and throughout the world as well as a huge focus on events as the main driving force for women to move their lives forward.
Shes continue to lead the company as the Founder & CEO, now balancing the challenge of staying fit, running a business and chasing around a young daughter!
She also has an amazing podcast "Run this World" where we first "met" officially!
Listen to this episode for a discount!
Follow Nicole on Social:
Web: https://www.nicoledeboom.com/
Instagram: https://www.instagram.com/nicoledeboom/ 
Podcast: https://www.nicoledeboom.com/category/run-this-world-podcast/ 
Facebook: https://www.facebook.com/nicoledeboom?fref=ts
My friend Bob who created that "I like to make stuff" business… he now has 3.1 million subscribers on YouTube. He's gotta be CASHING in… pretty amazing