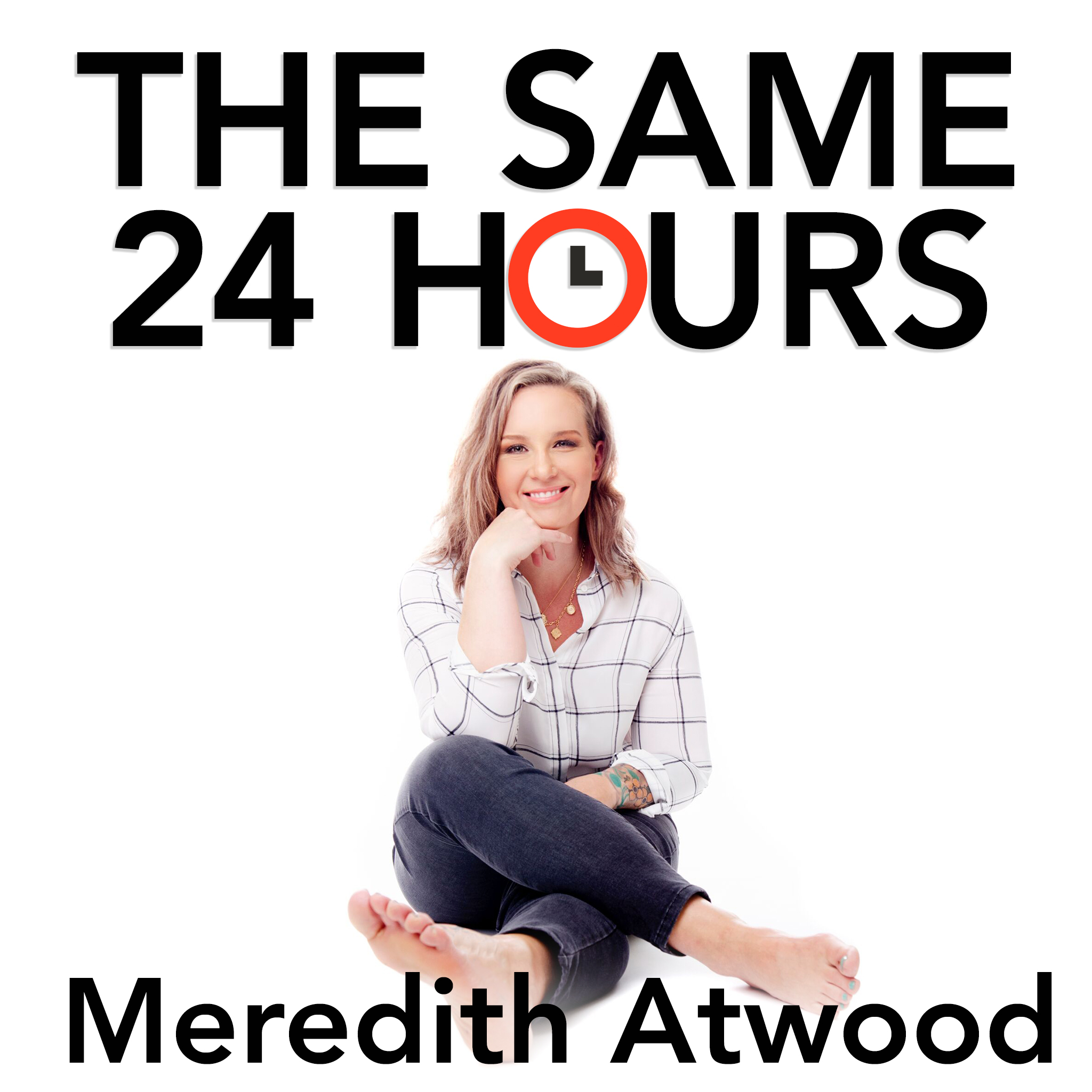 We all have The Same 24 Hours in our day. What we DO in those 24 hours, is what makes our greatest health, happiness and success. A show with Meredith Atwood, author of "The Year of No Nonsense"
Episodes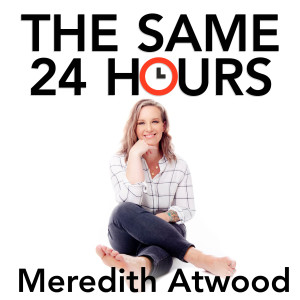 Wednesday Apr 15, 2020
Tuesday Oct 02, 2018
Tuesday Oct 02, 2018
Tony Hawk was age 9 when his older brother gave him a blue fiberglass skateboard, chipped and scratched from years of use. The first time Tony stepped on it and rolled down an alley behind the family's house in San Diego, there was no epiphany, no revelation … no foreshadowing whatsoever that he would go on to become the most famous skateboarder of all time. He reached the end driveway, looked back at his brother and shouted, "How do I turn?"
Eventually, of course, Tony learned to do more than merely turn. Practicing at the now-defunct Oasis Skatepark, the undersized prodigy soon began to attract attention by performing maneuvers well beyond his years. At age 12 he was winning amateur contests throughout California, at 14 he turned pro, and at 16 he was widely regarded as the best competitive skateboarder in the world. By the time he was 25, he'd competed in 103 pro contests, winning 73 of them and placing second in 19—a record that will almost certainly never be matched. He was crowned vertical skating's world champion 12 years in a row.
As a 17-year old high school senior, Tony's annual income surpassed that of his teachers, mostly as a result of royalties from his primary sponsor, Powell Peralta skateboards. He was able to buy his first home before he graduated. Through the late '80s, he traveled the world, skating demos and contests. Then, in 1991, the sport of skateboarding died a quiet but sudden death. Tony's income shrank drastically; times were so lean that he survived on a $5-a-day Taco Bell allowance.
But while many of his peers moved on to other, more traditional pursuits, Tony never gave up on the sport he loved. The next few years flew by in a blur of financial uncertainty. Confident that skating would rebound, Tony refinanced his first house and with a friend launched his own skateboard company, Birdhouse Projects. The first few years were rough: Birdhouse wasn't making money, and Tony's future was sketchy.
But, almost as abruptly as it died, skating's popularity surged skyward, and the Hawk became the Phoenix. Birdhouse grew into one of the biggest and best-known skate companies in the world, and Tony signed a wide range of endorsement deals. In 1998, he and his family started a children's skate clothing company called Hawk Clothing. A year later, skating rocketed to unprecedented heights, from which it has yet to descend. Tony's career came with it; in fact, he provided much of the fuel.
In 1999, Tony teamed up with Activision to create the Tony Hawk's Pro Skater video game franchise. The Tony Hawk video game series became one of the most popular game franchises in history (and has now surpassed $1.4 billion in sales). His life would never be the same. In a stroke of good timing, at the X Games that year, Tony also became the first skateboarder to ever land a 900, a maneuver that had eluded (and occasionally hobbled) him for 10 years . It was one of skating's most gripping moments, playing out in front of a collection of his peers and fans, and on national TV. That exposure, along with his successful video game, helped establish Tony's mainstream celebrity
Soon after the 1999 X Games, Tony retired from competition, although he continues to put on demos and exhibitions all over the world. His Boom Boom HuckJam Tour featured some of the top skateboarders, BMXers and freestyle motocross riders in a giant tour that played in large arenas and theme parks across the country. Tony's action sports exhibitions and shows continue to pack venues worldwide.
Tony has won numerous awards, including Make-A-Wish's Favorite Male Athlete, Teen Choice Awards' Choice Male Athlete and Nickelodeon's Kid's Choice Awards' Favorite Male Athlete, beating out such sports icons as Shaquille O'Neal, Tiger Woods, and Kobe Bryant. From video games to skateboards to online media to clothing to world tours, Tony has dominated the Action Sports market with his laid-back style. He is the most recognized Action Sports figure in the world and, according to some marketing surveys, one of the most recognizable athlete of any kind in the United States.
Today, his business skills have helped create a Tony Hawk brand that includes a billion-dollar video game franchise, successful businesses such as Birdhouse Skateboards, Hawk Clothing, and the Tony Hawk Signature Series sporting goods and toys. Tony regularly appears on television and in films, as well as on Sirius XM radio. His autobiography, HAWK—Occupation: Skateboarder was a New York Times bestseller and is currently available in paperback. In 2010, Wiley Publishing released How Did I Get Here? The Ascent of an Unlikely CEO. During 2012, in partnership with Google, Inc. Tony's film production company, 900 Films, launched RIDE Channel on YouTube, the world's most popular video site, and has now teamed with Complex Media to take it to the next level with TheRideChannel.com.
Tony is a role model for fans of all ages. His Tony Hawk Foundation has given away over $5.2 million to 556 skatepark projects throughout the United States. Tony's foundation helps finance public skateparks in low-income areas in all 50 states, providing a safe place to skate, and helping to build the self-confidence of youths from Marathon, Florida to Sitka, Alaska. Skateparks that received financial assistance from the Tony Hawk Foundation currently serve over 4.8 million kids annually.
Follow Tony & All the Things
Website: http://www.tonyhawk.com/
Twitter: https://twitter.com/tonyhawk
Instagram: https://instagram.com/tonyhawk 
Facebook: http://www.facebook.com/tonyhawk
YouTube: TheRideChannel.com
====================== 
Request to Join the FREE Meredith Atwood Community & Coaching
https://meredith-atwood-coaching.mn.co/
====================== 
Buy Meredith's Books:
The Year of No Nonsense
https://amzn.to/3su5qWp
Triathlon for the Every Woman:
https://amzn.to/3nOkjiH
=======================  
Follow Meredith Atwood & The Podcast on Social:
Web: http://www.swimbikemom.com
Instagram: http://instagram.com/swimbikemom  
======================= 
Want to Connect? 
Email: same24hourspodcast@gmail.com
======================= 
Credits:
Host & Production: Meredith Atwood
Intro: Carl Stover Music
Copyright 2017-2020, 2021 All Rights Reserved, Meredith Atwood, LLC