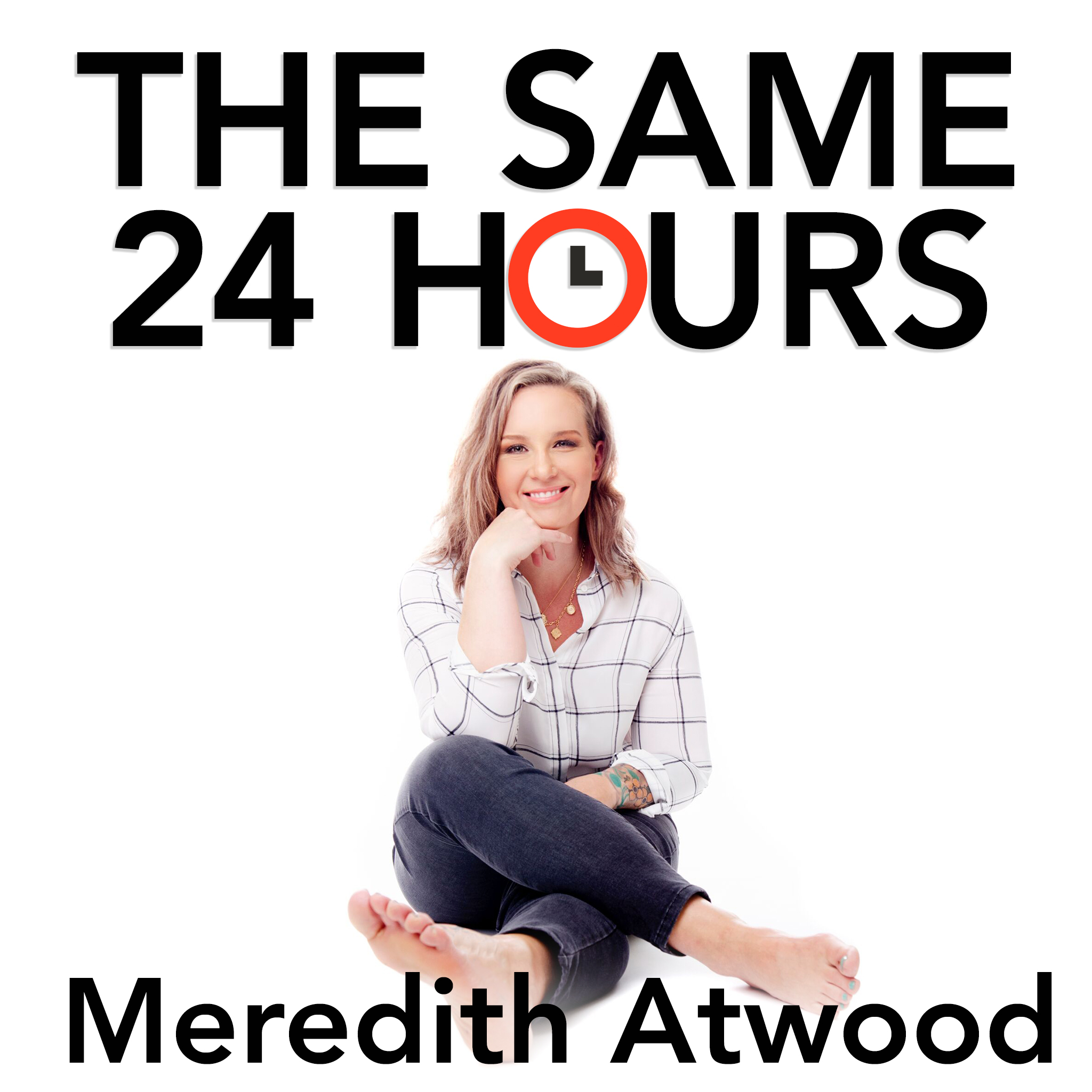 We all have The Same 24 Hours in our day. What we DO in those 24 hours, is what makes our greatest health, happiness and success. A show with Meredith Atwood, author of "The Year of No Nonsense"
Episodes
Monday Oct 14, 2019
Monday Oct 14, 2019
Dr. Will Cole, leading functional-medicine expert, consults people around the world via webcam at www.drwillcole.com and locally in Pittsburgh, Pennsylvania.
He specializes in clinically investigating underlying factors of chronic disease and customizing health programs for thyroid issues, autoimmune conditions, hormonal dysfunctions, digestive disorders, and brain problems. Dr. Cole was named one of the top fifty functional-medicine and integrative doctors in the nation and is a health expert for Mind Body Green and Goop.
Dr. Cole is the author of the upcoming book, The Inflammation Spectrum in which he explores how inflammation exists on a spectrum, where it can manifest in the body, and how to discover your food triggers to overcome inflammation and reach optimal health. He is also the author of Ketotarian where he melds the powerful benefits of a ketogenic diet with a plant-based one.
Follow Dr. Will Cole
Website: https://drwillcole.com/
Twitter: @drwillcole
Facebook Page: https://www.facebook.com/doctorwillcole/
Instagram: @drwillcole
Book: https://drwillcole.com/the-inflammation-spectrum/
====================== 
Request to Join the FREE Meredith Atwood Community & Coaching
https://meredith-atwood-coaching.mn.co/
====================== 
Buy Meredith's Books:
The Year of No Nonsense
https://amzn.to/3su5qWp
Triathlon for the Every Woman:
https://amzn.to/3nOkjiH
=======================  
Follow Meredith Atwood & The Podcast on Social:
Web: http://www.swimbikemom.com
Instagram: http://instagram.com/swimbikemom  
======================= 
Want to Connect? 
Email: same24hourspodcast@gmail.com
======================= 
Credits:
Host & Production: Meredith Atwood
Copyright 2017-2020, 2021 All Rights Reserved, Meredith Atwood, LLC
Tuesday Oct 01, 2019
Tuesday Oct 01, 2019
Scott Douglas is the author of THE ATHLETE'S GUIDE TO CBD and is a contributing writer for Runner's World.
His previous books include 26 Marathons, Meb for Mortals, Running Is My Therapy, and Advanced Marathoning.
CBD is the health trend of the moment, with former New England Patriots star Rob Gronkowski recently becoming the most recent celebrity to sing its praises. But most of us are hesitant to embrace the trend because most of us don't actually know what it's supposed to do or how it really works. Scott is a longtime runner and journalist, and as someone who can speak about CBD's healing effects firsthand, he's a fantastic resource for anyone curious about how health's buzziest remedy can help them improve their health and their workouts. He spoke with leading industry analysts and testimonials from athletes of all levels to shed light on this exciting wellness trend.
Follow Scott:
Website: scottdouglas.biz 
Twitter: @mescottdouglas
Buy the Book:
https://www.amazon.com/Athletes-Guide-CBD-Inflammation-Naturally/dp/0593135806/ref=sr_1_2?keywords=athletes+guide+to+cbd&qid=1569529428&sr=8-2
Want to be a Guest?
Contact: same24hourspodcast@gmail.com

Host: Meredith Atwood
Producer: Carl Stover Music
Logo & Design: Moon 40 Marketing
Copyright 2019: Meredith Atwood, LLC