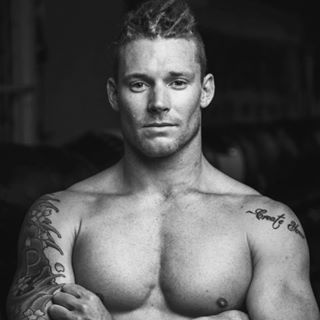 One of my favorites--athletes AND interviews! James Newbury spent four years as one of Australia's top bubble athletes before qualifying for his first CrossFit Games in 2016. His most recent stats:  2 x Australia's Fittest man; 7 x CrossFit Regionals Athlete; 3 x CrossFit Games Athlete; 18th Fittest in the world (2018)
Follow James:
Instagram: https://www.instagram.com/jamesnewbury 
Website: https://www.modefitness.com.au/ 
The Method: 
The Method is an online company providing personalized, one-on-one nutrition coaching. They hand pick the right coach to work with you based on your goals and training regime. Method coaches work with clients around nutritional intake and timing, body composition changes, goal setting, along with many other non-nutrition related subjects like sleep, hydration, training and mindset all of which play a key role in your health and well-being. For your first two weeks free, mention me when getting started!"
====================== 
Request to Join the FREE Meredith Atwood Community & Coaching
https://meredith-atwood-coaching.mn.co/
====================== 
Buy Meredith's Books:
The Year of No Nonsense
https://amzn.to/3su5qWp
Triathlon for the Every Woman:
https://amzn.to/3nOkjiH
=======================  
Follow Meredith Atwood & The Podcast on Social:
Web: http://www.swimbikemom.com
Instagram: http://instagram.com/swimbikemom  
======================= 
Want to Connect? 
Email: same24hourspodcast@gmail.com
======================= 
Credits:
Host & Production: Meredith Atwood
Intro: Carl Stover Music
Copyright 2017-2020, 2021 All Rights Reserved, Meredith Atwood, LLC