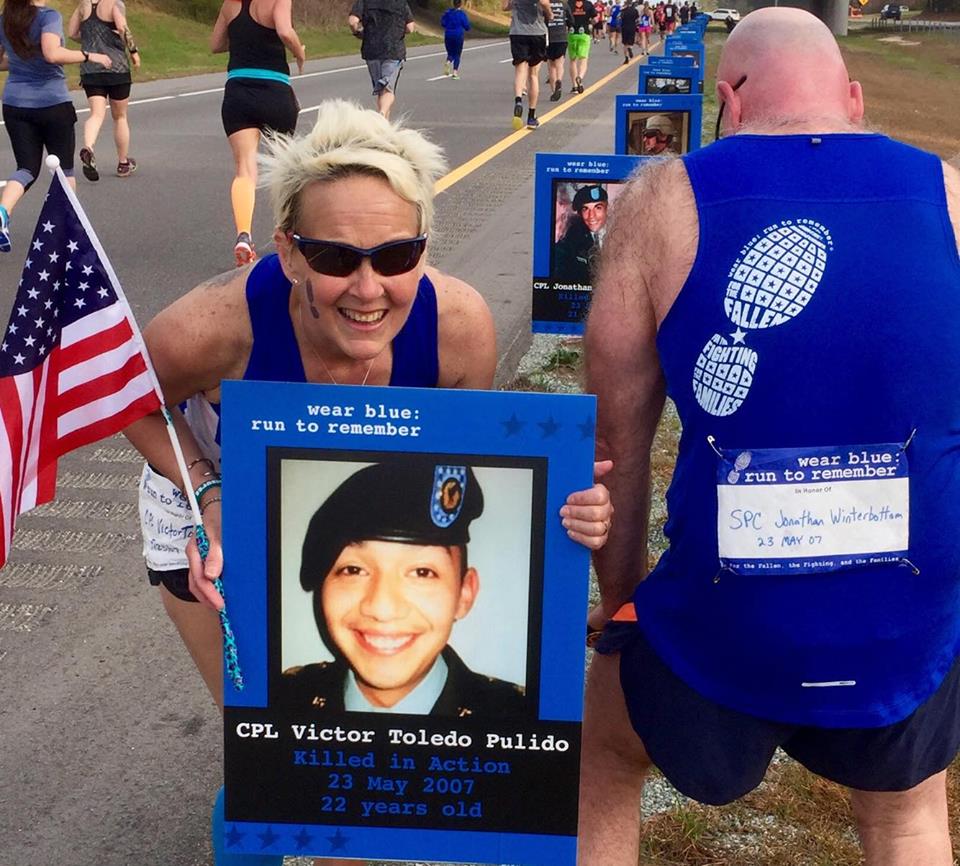 *Update: The lovely Kim passed away in June 2019. Her legacy remains.
All those race medals... we hang them on our walls, and then what? Kim Stemple and her organization "We Finish Together" is making these medals really (really) matter.
All medals are donated by a community of runners, swimmers, singers, triathletes all across the US to be given with a handwritten ribbon message and handmade tag to someone who needs to know they have the support and care that they may need to get them through whatever challenges face them. No "need bar", other than keep the medal close, know that we are always holding your hand.
Start a "FLEET"
A Fleet is a "chapter" of We Finish Together. If you are interested in starting your own fleet, we ask that you please reach out to us at one of the emails below or through our Facebook messaging to let us know: http://wefinishtogether.com/fleets.html 
We Finish Together on Social
Website: http://wefinishtogether.com/index.html
Facebook: https://www.facebook.com/wefinishtogether/ 
Instagram: https://www.instagram.com/wefinishtogether/ 
====================== 
Request to Join the FREE Meredith Atwood Community & Coaching
https://meredith-atwood-coaching.mn.co/
====================== 
Buy Meredith's Books:
The Year of No Nonsense
https://amzn.to/3su5qWp
Triathlon for the Every Woman:
https://amzn.to/3nOkjiH
=======================  
Follow Meredith Atwood & The Podcast on Social:
Web: http://www.swimbikemom.com
Instagram: http://instagram.com/swimbikemom  
======================= 
Want to Connect? 
Email: same24hourspodcast@gmail.com
======================= 
Credits:
Host & Production: Meredith Atwood
Intro: Carl Stover Music
Copyright 2017-2020, 2021 All Rights Reserved, Meredith Atwood, LLC