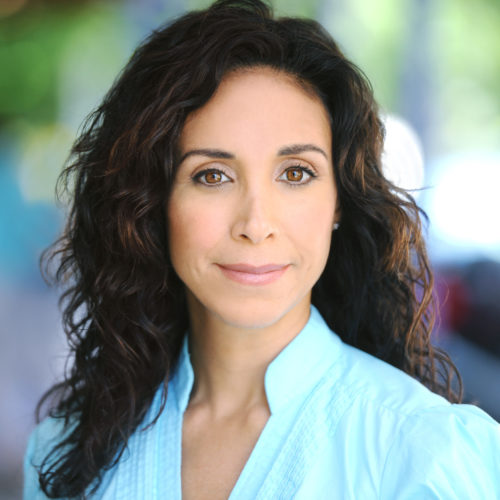 Maybe YOU'RE the problem? LAUREN HANDEL ZANDER is a life coach, university lecturer, public speaker, and the Co-Founder and Chairwoman of Handel Group®, an international corporate consulting and private coaching company based in New York City.
Lauren is also the author of Maybe It's You: Cut the Crap, Face Your Fears, Love Your Life (Published by Hachette Book Group, April 2017), a no-nonsense, practical manual that helps readers figure out not just what they want out of life, but how to actually get there. She has spent over 20 years coaching thousands of private clients: entrepreneurs, couples, families, professors, politicians, Emmy, Peabody and Academy Award-winning artists, Grammy-winning musicians and Fortune 500 CEOs. Her corporate clients have included executives from Sony BMG, The New York Times, News Corp, J. Walter Thompson Agency, Citibank, Dropbox, LinkedIn, Uniworld, The Gap Inc., BASF, NYU Langone Medical Center, and Vogue. She has fixed corporate business relationships, mediated contract negotiations, reconciled marriages, and helped resolve complex family issues.
In the early 2000s, Lauren created a groundbreaking methodology, The Handel Method®, which is supported by top educators and psychologists, and has been taught in over 35 major universities and institutes of learning across the country including MIT, Stanford Graduate School of Business, Stanford Medical School, NYU, Columbia, Yale School of Drama, Wesleyan, Fordham, Rutgers, Middlebury College, Scripps Research Institute, and in the New York City Public School System. Elsewhere, internationally, The Handel Method was taught for the first time in October 2015 in the esteemed CEMS Program at Vienna University of Economics and Business, one of the largest business schools in the world.
With her unique, honest and irreverent approach, Lauren is a contributor for several publications and media outlets, including: The New York Times, BBC, Harvard Business Review, Forbes, Self, Women's Health, Men's Health, Vogue, Ebony, Cosmopolitan, Experience Life, Marie Claire, Family Circle, Elle, Prevention Magazine, and The Huffington Post. She has appeared on television and in film, starring in A&E's Biography Channel TV Special, "Celebrity Life Coach," as well as the critically acclaimed feature documentary, "My Own Man," produced by Edward Norton. She has been an expert on The Dr. Oz Show, The Meredith Vieira Show, The Dr. Drew Show, MTV's True Life and Businessweek's "Coaches Corner." She has also worked with Dr. Phil McGraw on his TV special, "The Marriage Test," which starred two of her senior coaches, using The Handel Method to help fix troubled marriages.
In 2015, Lauren was the spokesperson for Marshall's national "Go Ahead Campaign," guiding women to lead a powerful and fulfilling life. She's led seminars and conferences all over the world for organizations, including: the World Bank, the US Department of Justice for Judges, Rodale Publishing, Mayya Movement International, Leading Age, Prevention R3 Conference, Donna Karan's Urban Zen, Soho House, Empowering Latin American Women's Conference and and the Journalist Salon series: A conversation about Feminism (with best-selling authors, Gail Sheehy, Esther Perel, and Miki Agrawal). Also, Lauren presented her coaching methodology at the world renowned TEDx Women's Conference in Amsterdam, and was a moderator running the roundtable for the White House Office of Center for Social Innovation Conference at Stanford University. Lauren is happily married, has three children and lives in Westchester, NY. She is an artist in her spare time, specializing in pointillism.
In This Episode:
The Weather Reporter, The Chicken and the Brat.
The Dentist, The Accountant and the Lawyer.
Two baby birds.
Some curse words.
And a really long Lie List.
Meredith Atwood stole smoothies in college.
[That about sums it up.]
More About Lauren:
http://www.handelgroup.com/ 

What Lauren does to make her days extraordinary:
I get my favorite joke that there is no maybe about it, I am my life's biggest obstacle AND solution. I remind myself of this often. It puts all the power, all the time, in my own hands and my fingerprints on every crime scene AND success story.
Every day I'm in actions to forward my own dreams. There's the right formula of what makes you deeply happy in your life and truly, we all know what it is. Whether we do it or not is another question.  See the species packaging: we're excusers, blamers, and feel-bad-ers. So long as we have a good enough excuse to have not gone to the gym, not jumped our mate, pushed snooze four times, cheated on our diet, so be it. And so long as we feel guilty about it, we're still "good humans." I've figured out my formula. It includes working out 3x weekly, having sex with my husband twice a week (yes, a week), finding gatekeepers to help in my crusade to heal the planet, painting, and hanging with my kids.
What I've found, and what I teach, is Personal Integrity: keeping promises to yourself that are a match for your dream is the secret sauce to happiness, period. We'd never mess with our friendships, and say we'll meet a friend at the movies, and then just not show. But we have no problem saying we'll eat healthily this week, and then blow that promise in a minute. We don't realize that it directly affects our relationship to ourselves and inevitably, how we talk to ourselves about ourselves.
I design my day, everyday, BEFORE it unfolds.  I write out how my day is going to go, from what I feel like to what happens. It gets me in the driver's seat of my life. Authoring how each day will go versus sitting back and weather reporting how the day went...It has me not only connected to my friends, but causing my own life.
I manifest daily. I see and feel whatever wish I want fulfilled as done, and I imagine it, feel it, and see it. I do this during the day, and imprint it before I go to bed. During the day, I search for signs it is so.
The Book:
Maybe It's You: Cut the Crap, Face Your Fears, Love Your Life (Published by Hachette Book Group, April 2017), a no-nonsense, practical manual that helps readers figure out not just what they want out of life, but how to actually get there.
http://www.maybeitsyou.com/
====================== 
Request to Join the FREE Meredith Atwood Community & Coaching
https://meredith-atwood-coaching.mn.co/
====================== 
Buy Meredith's Books:
The Year of No Nonsense
https://amzn.to/3su5qWp
Triathlon for the Every Woman:
https://amzn.to/3nOkjiH
=======================  
Follow Meredith Atwood & The Podcast on Social:
Web: http://www.swimbikemom.com
Instagram: http://instagram.com/swimbikemom  
======================= 
Want to Connect? 
Email: same24hourspodcast@gmail.com
======================= 
Credits:
Host & Production: Meredith Atwood
Intro: Carl Stover Music
Copyright 2017-2020, 2021 All Rights Reserved, Meredith Atwood, LLC